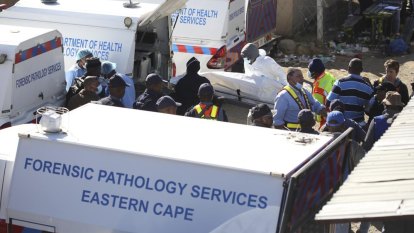 Urgent autopsies are being conducted to identify the cause of death of the young people, who were reportedly celebrating the end of school exams.

Nigeria is battling an Islamist insurgency in the northeast but in the southwest, attacks such as this are rare.

The dig also uncovered 150 bronze statues of Egyptian deities and instruments used for rituals dating back to the Late Period of ancient Egypt, about 500 BC.

Poverty-stricken drug users in the African country have turned to a cheaper narcotic.
by

Peta Thornycroft

and

Will Brown